Asian inspired decorations and colors are crisp and clean. Black and white colors are used frequently, but Chinese red and jade green are also common in their decorating themes. China blue and rich gold colors are perfect for accessory colors to round off your overall design. Browse through to find some unique Asian finds.
Cherry Blossom Shoji Screen
The delicate cherry blossom, a traditional symbol in Chinese artwork, decorates the rice paper of this eye-catching screen.Handmade in southern China with age-old techniques and methods.
It stands 72 inches high and 54 inches wide
Cost:$136.99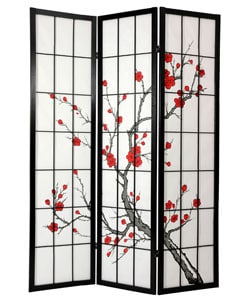 Large Apsara Teak Wood Wall Hanging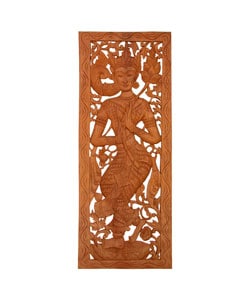 Goddess of Prosperity Framed Art Print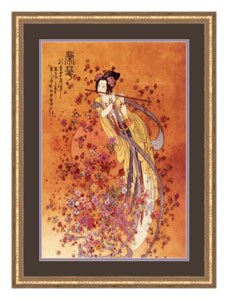 Rajastani Mirrored Window/ Door Toran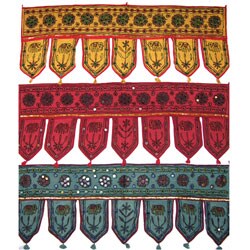 Asian Cabinets
Hand-Carved Secretary & Hutch
Mahogany Plantation Trunk
Hand-Carved Settee
Hardwood & Leather Bench
Textured View Tapestries
Over 4´ tall! These gorgeous, finely detailed tapestries provide a lovely artistic focus in any room. Loom woven in cotton with a cotton backing. Comes complete with steel hanging rod with decorative fleur-de-lis finials and tassel accents. 24"W x 53"H each.
Cost:$169.99